Regular price
Sale price
$49.00 USD
Unit price
per
Sale
Quoted Product
Providing underwater robots the ability to perceive the ocean is an important mission behind our cameras. With the exploreHD Multiplexer, you can now connect 7 cameras in one port with low latency and extreme reliability. Whether you are looking to increase the efficiency in your mission, improve the capabilities in your autonomous systems, or add further tooling options in your vehicle, the exploreHD Multiplexer board will enable you to complete these goals by providing you with the vision needed. 
Designed to be as easy to use as possible: plug and play with our cameras, no soldering required, no drivers needed, easy to mount on the most popular underwater systems (BlueROV, Raspberry Pi, etc). 

Technical Data
Model: DWE-USBM7

USB Output Connection: USB Type C
Power Input Connection: JST-PH 2.0
USB Input Connector
Housing: PAP-04V-S JST
Crimp: SPHD-002T-P0.5
Deliverable Wattage: 35W

Input Voltage: 5V

Hi-Speed (480 Mbits/s), Full-Speed (12 Mbits/s), and Low-Speed (1.5 Mbits/s) compatible
Contents
1x exploreHD Multiplexer 
1x JST-PH 2.0 Power Connector
Share
View full details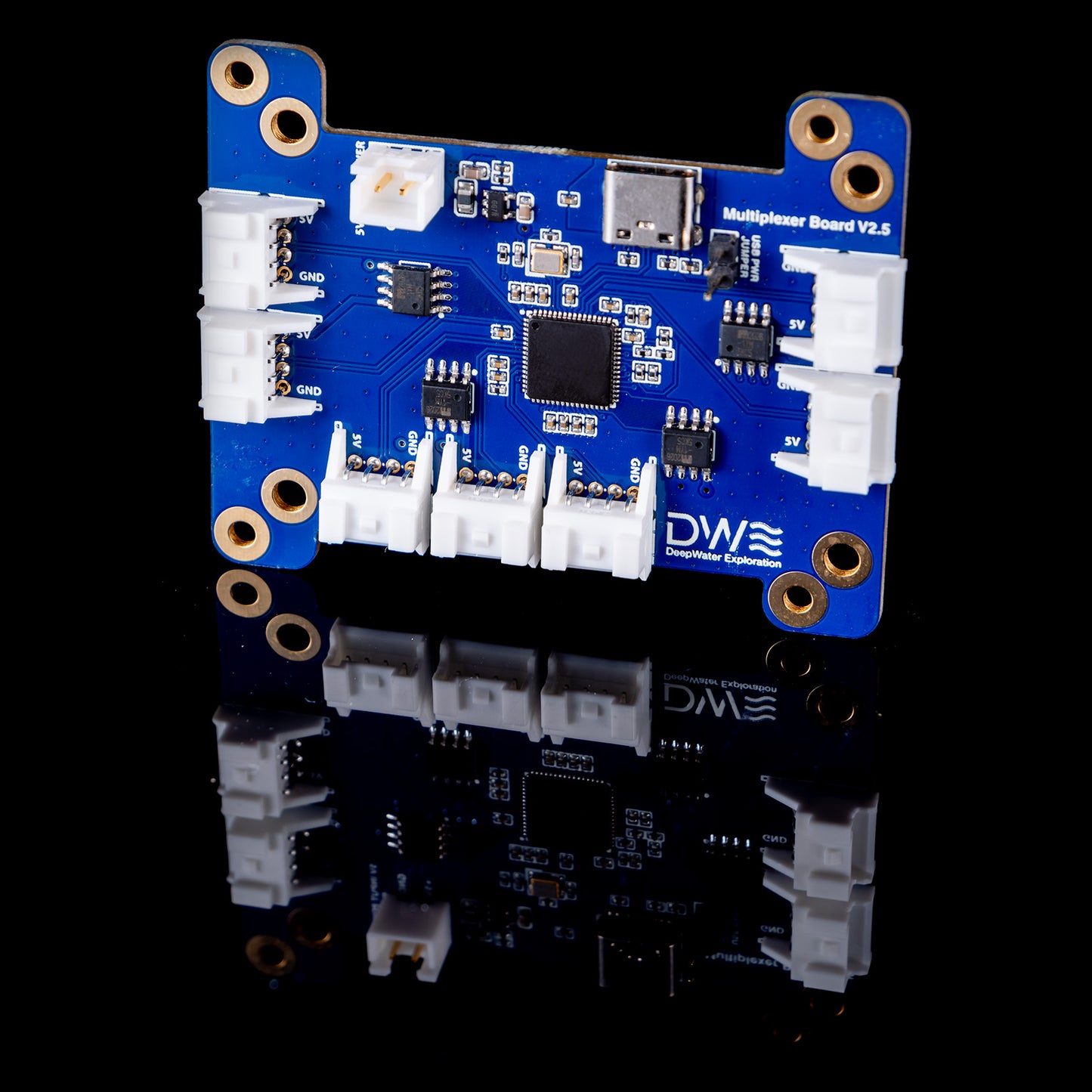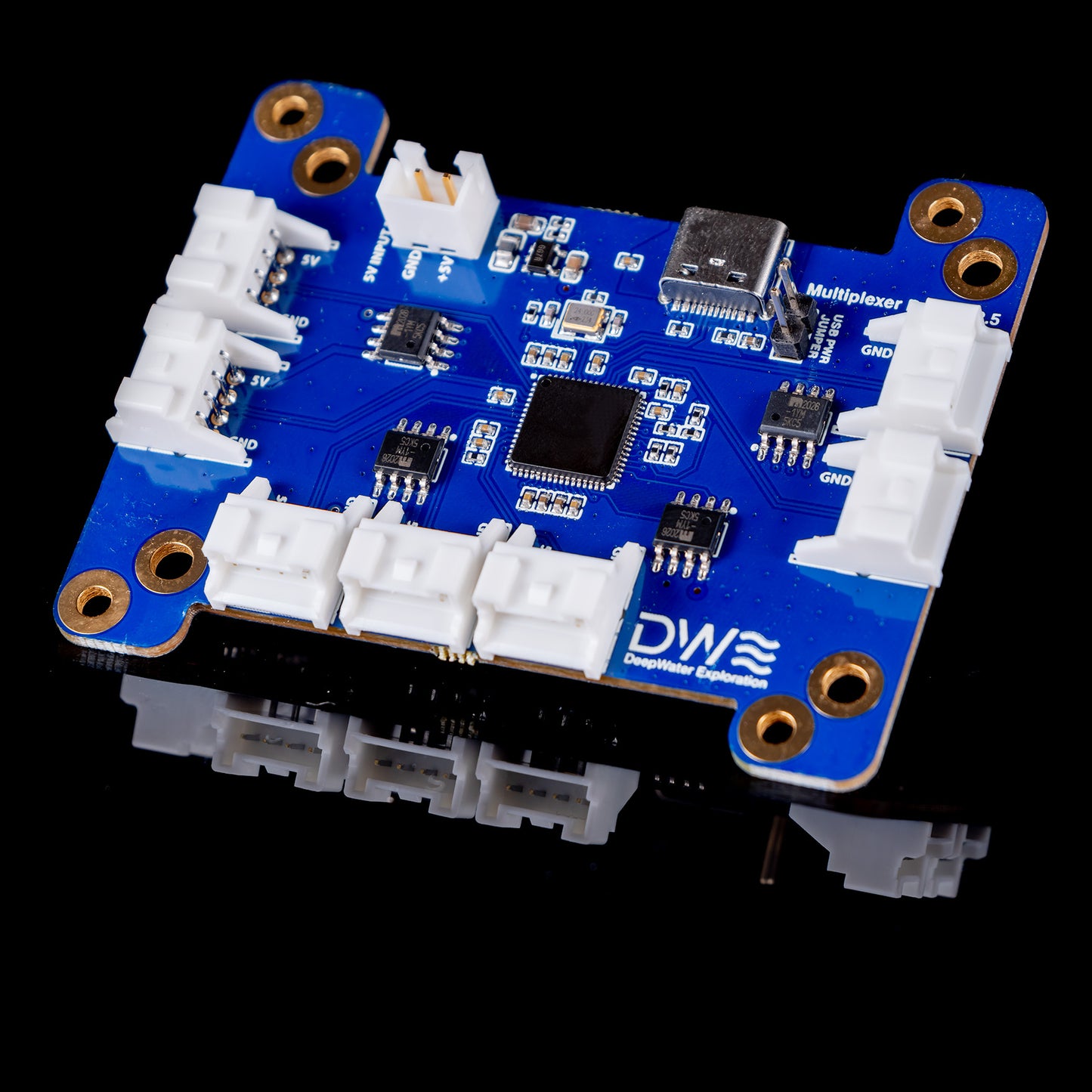 HIGHLIGHTED FEATURES
Learn about the unique feature of this product below.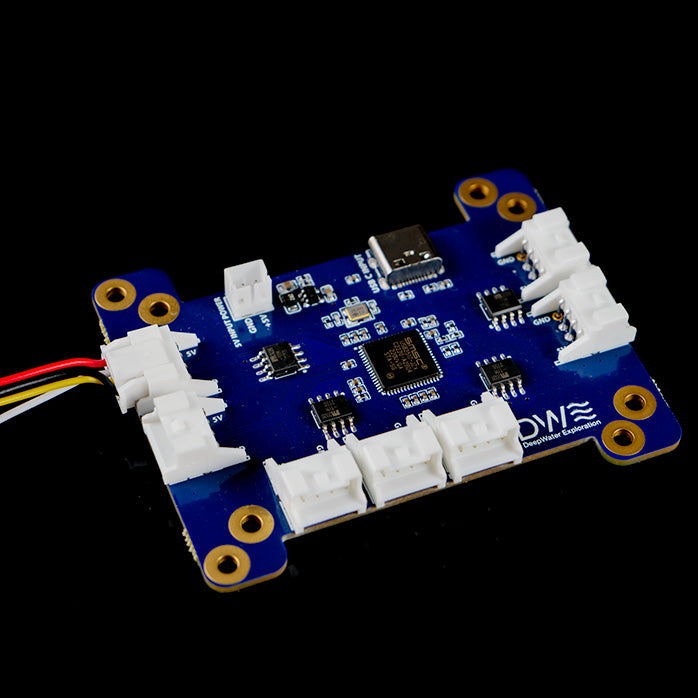 PLUG AND PLAY
With the combination of a modern Sony sensor and a state of the art image processing soWith our new option to purchase the exploreHD with pre-installed PAP-04V-S JST crimps, you can easily install your cameras onto the multiplexer board –No soldering required!ftware, this camera provides an image that is sharp and clear even in low light.
RELIABILITY CONNECT MULTIPLE CAMERAS IN ONE
Thanks to our unique switcher design, you can connect up to 7 exploreHDs via a single USB port while maintaining each camera's low latency and high reliability.
Compatible with our plug-and-play software, you can freely adjust bitrate, compression format, streaming option, and more.
Simple control over your cameras is at your fingertips.
Learn More about DWE OS!
MOUNTING OPTIONS
We designed the exploreHD Multiplexer to be easy to mount onto the most popular underwater robotics platforms.
RASPBERRY PI
The screw holes on the exploreHD Multiplexer perfectly align with those on the Raspberry Pi, so you can easily install it onto the reverse. The carefully-placed cut-outs allow your connectors to be installed with minimal wasted space.
BLUEROV ELECTRONIC STACK
An addtional 4 screw holes on the exploreHD Multiplexer allows it to be easily isntalled on the Blue Robotics BlueROV and BlueROV2 electronics stack. With 4 standoffs, it can be attached to the top side of the Tether Interface Unit without obstructing any functions.