Contact Us to Get a Quote
Introducing the exploreHD Pro, our most advanced machine vision camera with an exceptional depth rating of 6000 meters. This groundbreaking camera empowers you to explore depths previously inaccessible by most. Precision Machined from titanium and thoroughly coated with Diamond-Like Carbon (DLC), the exploreHD Pro offers durability without compromising on size and high image quality. Its compact form factor opens up a wide range of applications for subsea robotics and machine vision requirements.
We understand the importance of maintaining high image quality and capabilities, even with a compact form factor and impressive depth rating. That's why the exploreHD Pro features the same backside illuminated sensor found in the exploreHD Heavy. This sensor delivers exceptional low light performance, while reducing noise for high resolution imaging.
The exploreHD Pro is specifically designed to tackle advanced computer vision applications, bridging the gap between operator-controlled and autonomous underwater robots. When combined with our cutting-edge DWE OS software, the potential for exploration becomes boundless. Building upon the success of our popular exploreHD Controls, this software offers a multitude of new features such as bitrate control, brightness, contrast, exposure, backlight compensation, TrueColor, and more!
Technical Data
Model: DWE-EHDHUSB
NDAA Compliant
Connector Type: MCBH8MTI
Water-Resistance Specifications
Water-Resistance Depth: 6000 meters

Camera Specifications
Image Sensor: 1/2.8" Sony Exmor™ STARVIS CMOS 12-bit
Resolution: 1920x1080 (Adjustable down to 360p)
Framerate: 30fps with H.264/MJPEG
Format: H.264, MJPEG, YUY2
Chroma Subsampling: 4:2:2/4:2:0
Color Depth: 8 bit
Bitrate: 10Mb/s with H.264
Streaming Latency: 35ms ± 20 
Connection: USB 2.0 High Speed
Voltage: 5V
Current: 250mA
Communication: USB Video Class (UVC Compliant) 
Weight in Air: 385 grams
Cable Pinout:
1: Black : Ground
2: White : NC
3: Red : +5V
4: Green : NC
5: Orange : NC
6: Blue : NC
7: White/black : DATA -
8: Red/black : DATA +
Lens Specifications
Type: Fisheye
Lens Aperture: f/1.9
View Angle: 150 Degrees Diagonal (in water)
Minimum Focus Distance: 20-30 cm

Fit For
Remotely Operated Vehicles (ROVs)
Autonomous Underwater Vehicles (AUVs)
Autonomous Surface Vehicles (ASVs)
...and more!
Contents
1x exploreHD Pro USB Camera
Share
View full details
HIGHLIGHTED FEATURES
Learn about the unique feature of this product below.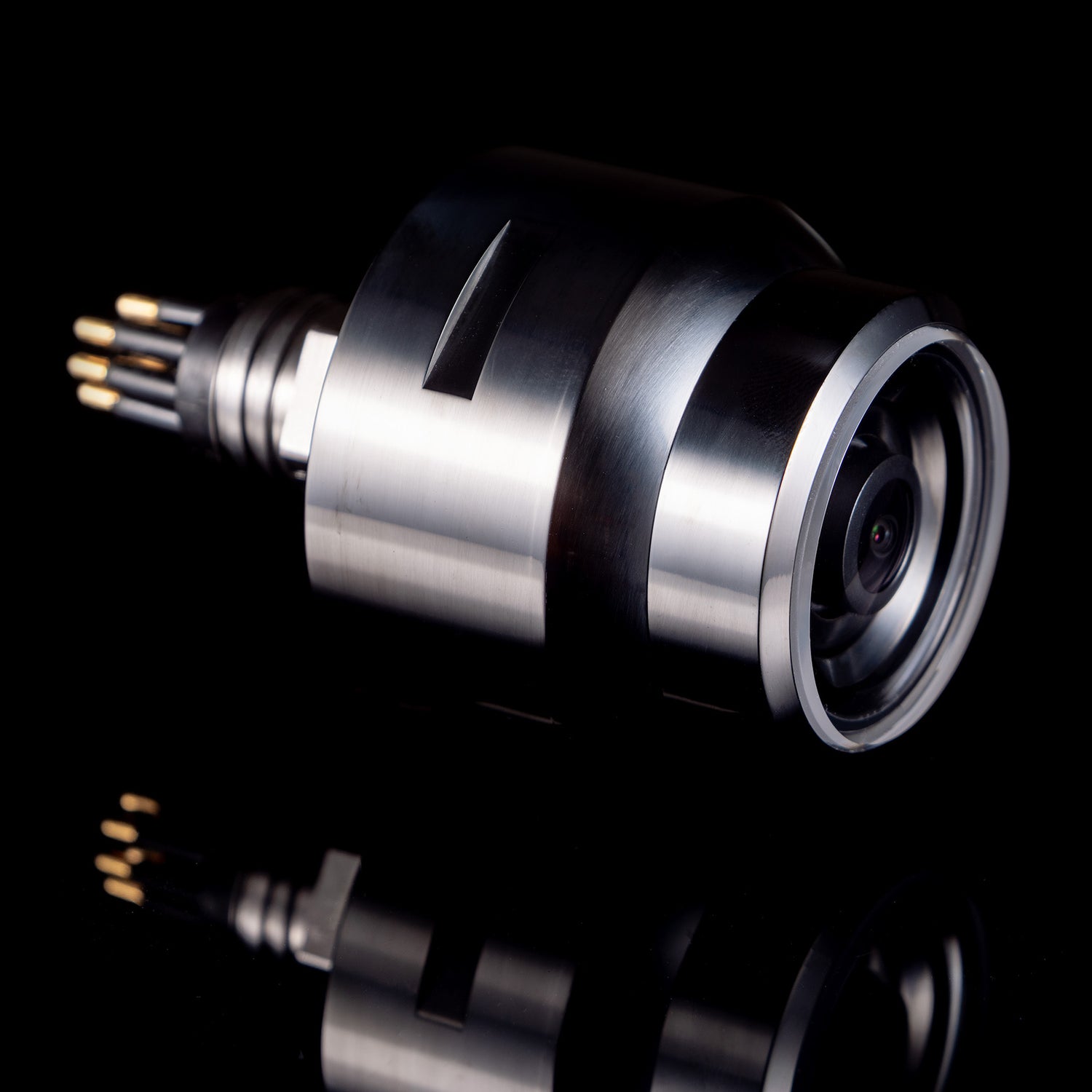 STUNNING TITANIUM HOUSING
Titanium housing with Diamond-Like Carbon coating for superior scratch and corrosion resistance. Perfect for subsea exploration in harsh environments at extreme depths.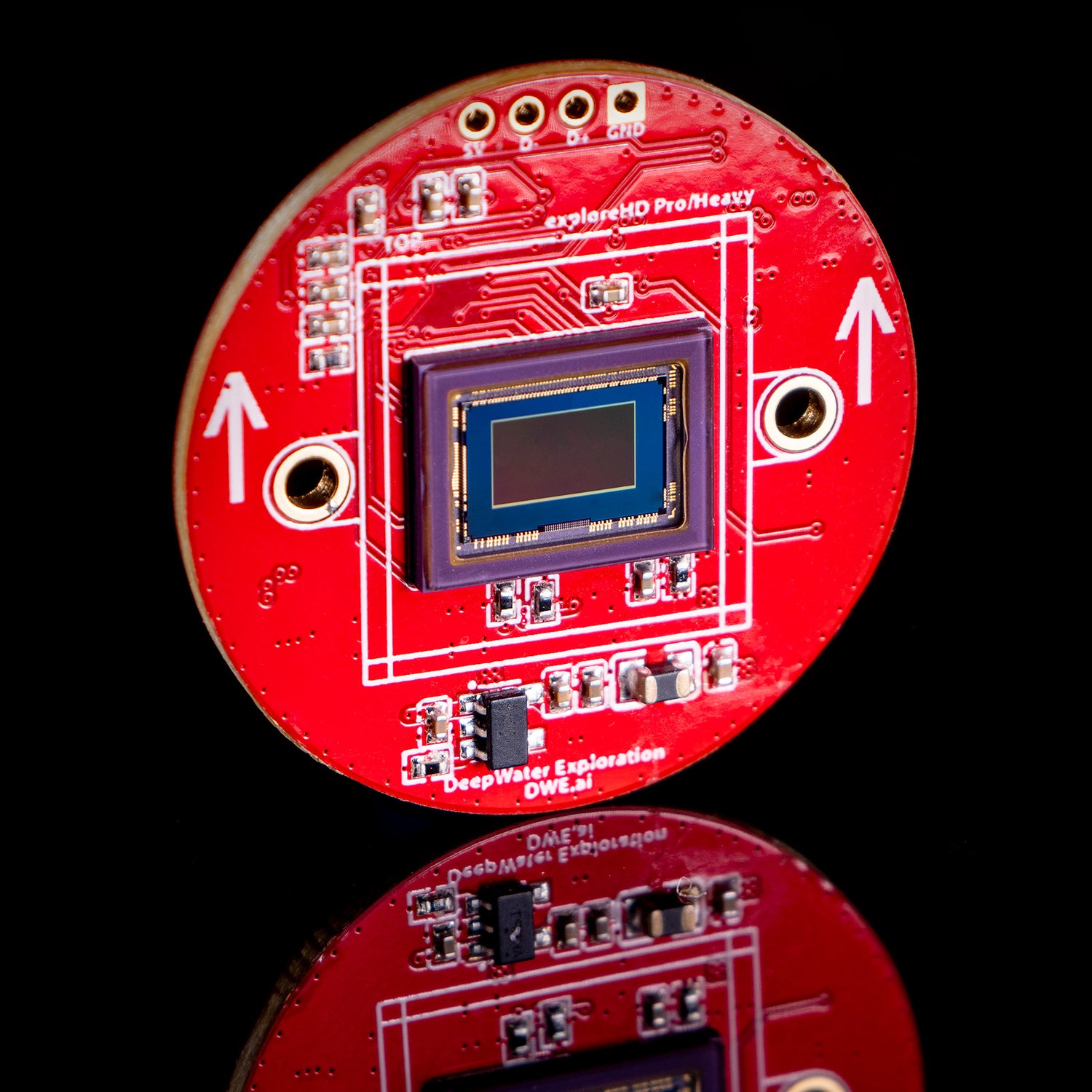 BACKSIDE ILLUMINATED SENSOR
New backside-illuminated sensor and advanced processing for exceptional low-light performance and dynamic range, surpassing its predecessor.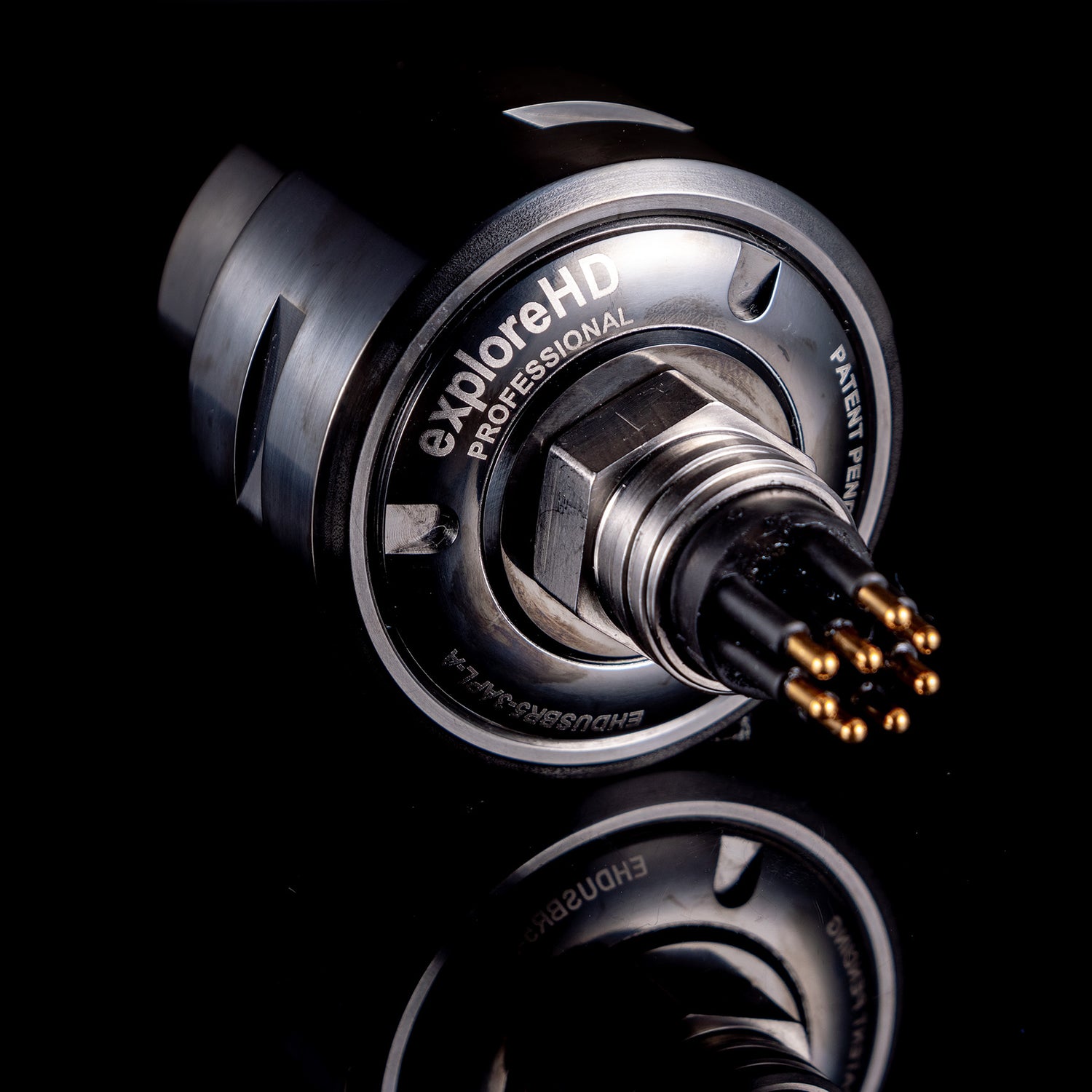 MADE WITH SUBCONN
Engineered with SubConn for easy, reliable, moisture-resistant connections in a space-efficient design. Enjoy the convenience of easy wet-mate connector with industry-proven reliability.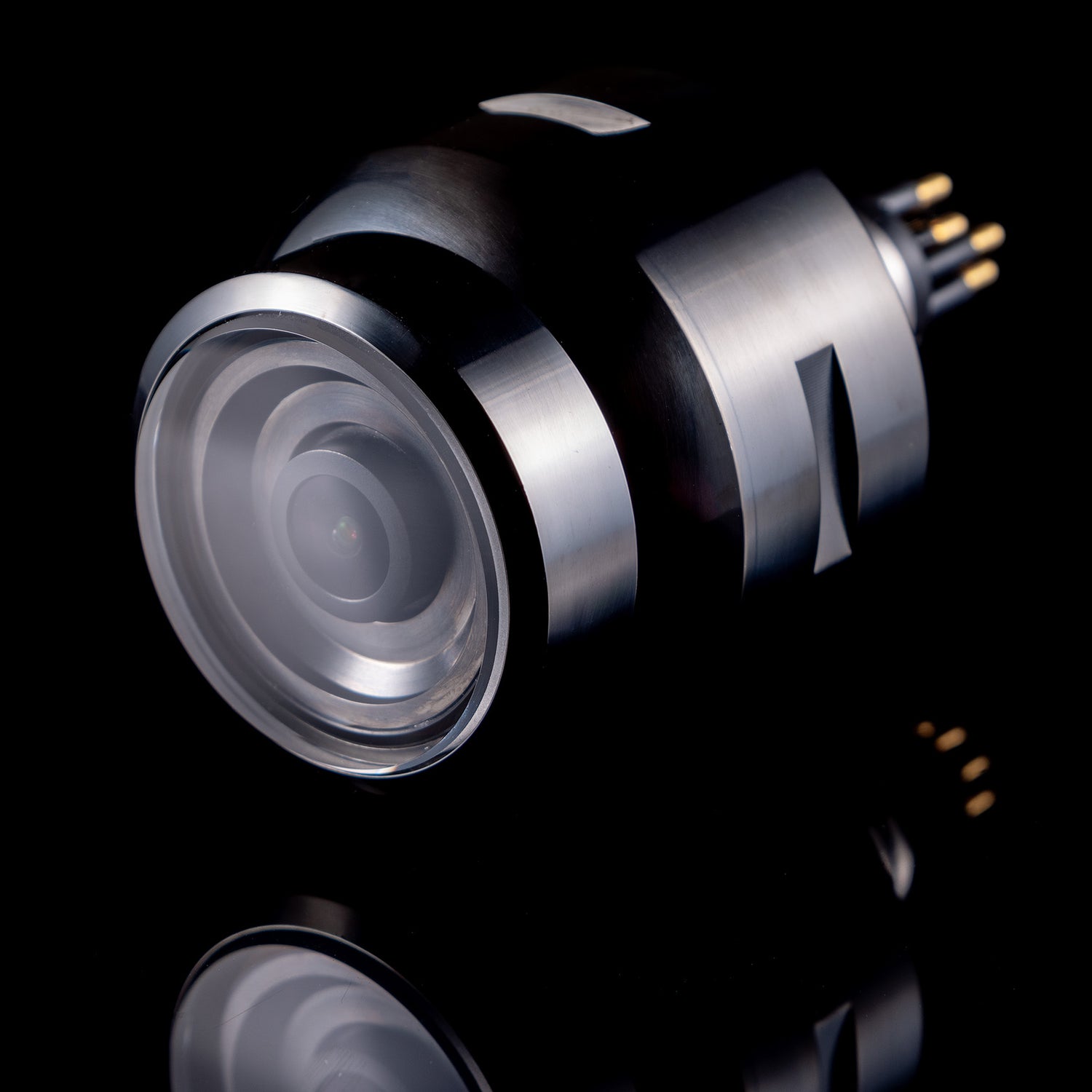 SAPPHIRE DOME CRYSTAL
The Professional sees the world through an internal AR-coated sapphire crystal that delivers unparalleled strength, scratch-resistance, and resilience.