CONFIGURE YOUR CAMERA!
NEED CUSTOMIZATION? CONTACT US!
Regular price
$279.00 USD
Regular price
Sale price
$279.00 USD
Unit price
per
Sale
Quoted Product
This patent-pending, UVC-compliant camera is the first to feature HD USB output while achieving a waterproof rating of IP69K. Equipped with a modern Sony sensor and a proprietary 4-layer PCB, you will be able to see in low light conditions like never before.
Thanks to careful tuning and AI image processing, exploreHDs have exceptional color fidelity, producing pleasing, natural images. With integrated H.264 compression technology and our open-source camera driver, you can stream up to 7 cameras simultaneously without major quality loss or latency. You can even stream an unlimited number of cameras together, provided that the bitrate is appropriately reduced.
Furthermore, due to its UVC compliant nature, the exploreHD is the first plug and play machine vision capable subsea camera. This makes the exploreHD the perfect choice for anyone looking to make a truly modern multi-cam underwater setup.
Technical Data
NDAA Compliant
Model: DWE-EHDUSBR2
Cable Diameter: 4mm OD
Cable Length: 1 meter
Water-Resistance Specifications
Water-Resistance Depth: 400 meters

Camera Specifications
Image Sensor
1/2.9" Sony Exmor™ CMOS 12-bit Rolling Shutter

Resolution
1920x1080 (Adjustable down to 360p)

Framerate
30fps with H.264/MJPEG

Format
H.264, MJPEG, YUY2

Chroma Subsampling: 4:2:2/4:2:0

Color Depth: 8 bit

Bitrate: 10Mb/s with H.264

UDP Streaming Latency (with Raspberry PI): 35ms ± 20 

Connection: USB 2.0 High Speed

Voltage: 5V

Current: 250mA

Sensitivity: 0.01 LUX
Communication:  USB Video Class (UVC Compliant) 
Weight in Air: 75 grams
Weight in Water: 60 grams

Lens Specifications
Type: Fisheye
Lens Aperture: f/1.9
View Angle: 150 Degrees Diagonal (in water)
Minimum Focus Distance: 20-30 cm
Fit For
Remotely Operated Vehicles (ROVs)
Autonomous Underwater Vehicles (AUVs)
Autonomous Surface Vehicles (ASVs)
Aquaculture Systems
Aquarium Camera Array
Weather-resistant Unmanned Aerial Vehicles (UAVs)
Aerial Drones
...and more!
Contents
USB Contacts (Soldering Required)
1x exploreHD USB Camera
1x Flexible Rubber Case
1x exploreHD Metal Bracket
1x Solderable USB Connector (Type A)
2x M2x0.4 Screws for Mount
2x M2x0.4 Standoff for Rubber Case
JST Crimps (No Soldering Required)
1x exploreHD USB Camera
1x Flexible Rubber Case
1x exploreHD Metal Bracket
1x

PAP-04V-S JST Housing

2x M2x0.4 Screws for Mount
2x M2x0.4 Standoff for Rubber Case
Share
View full details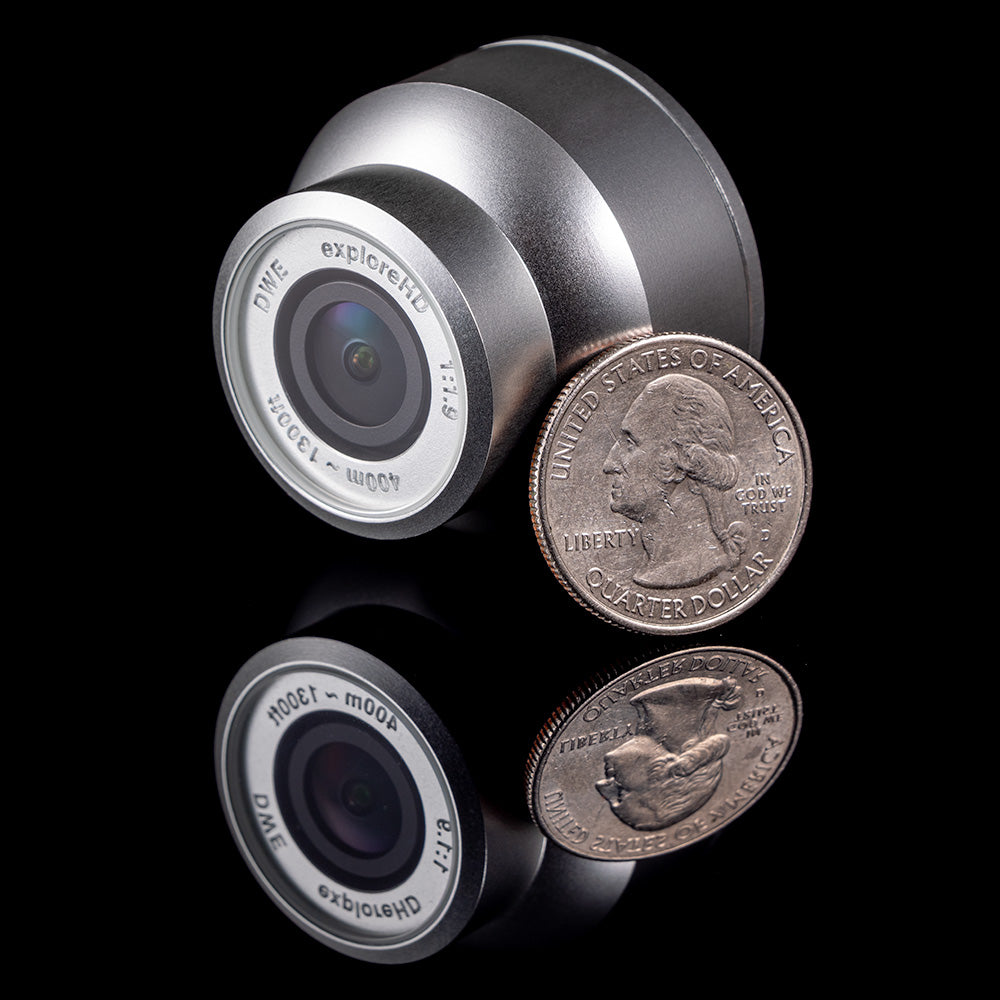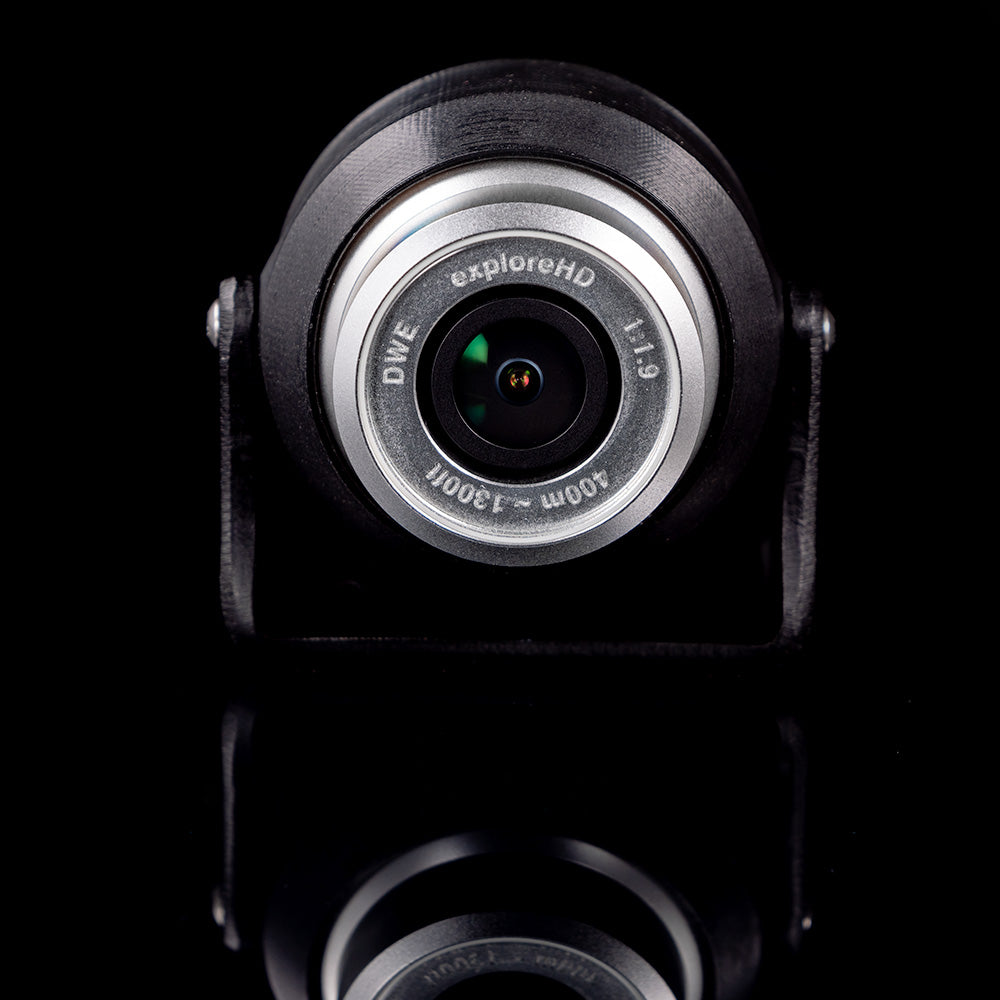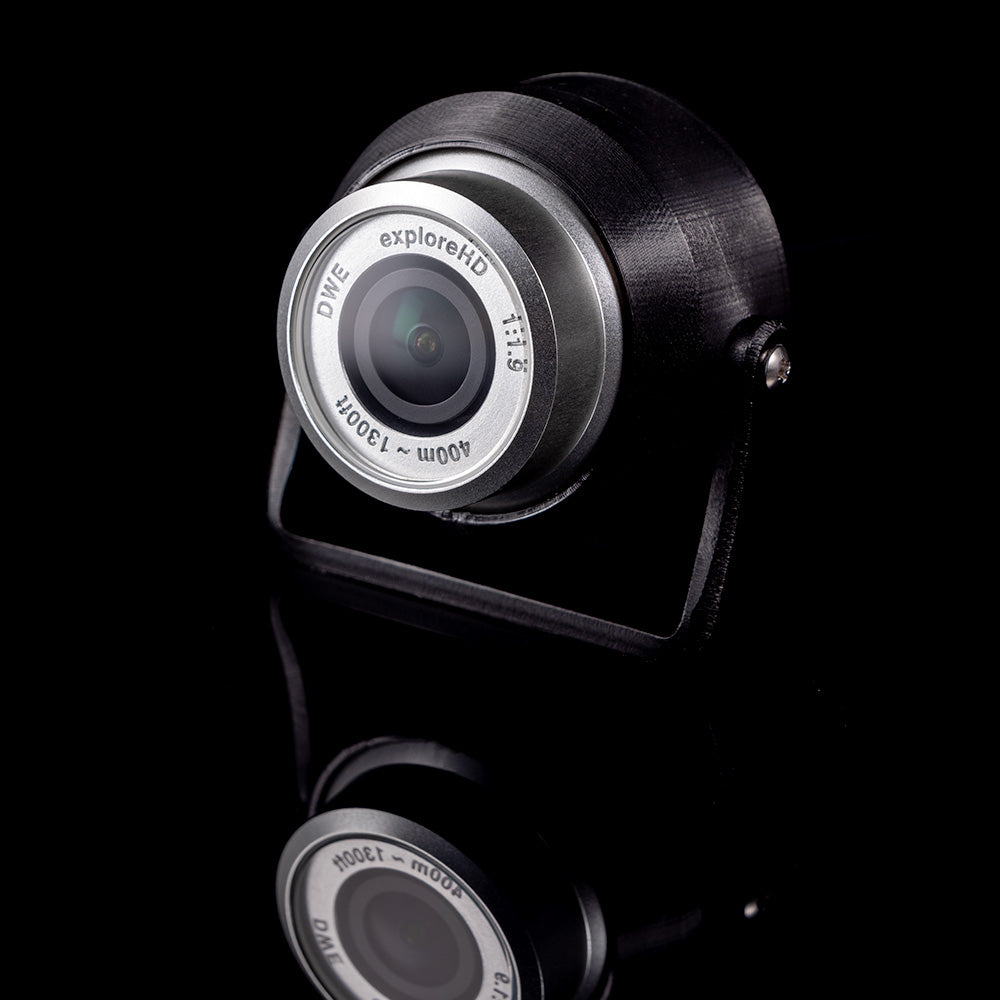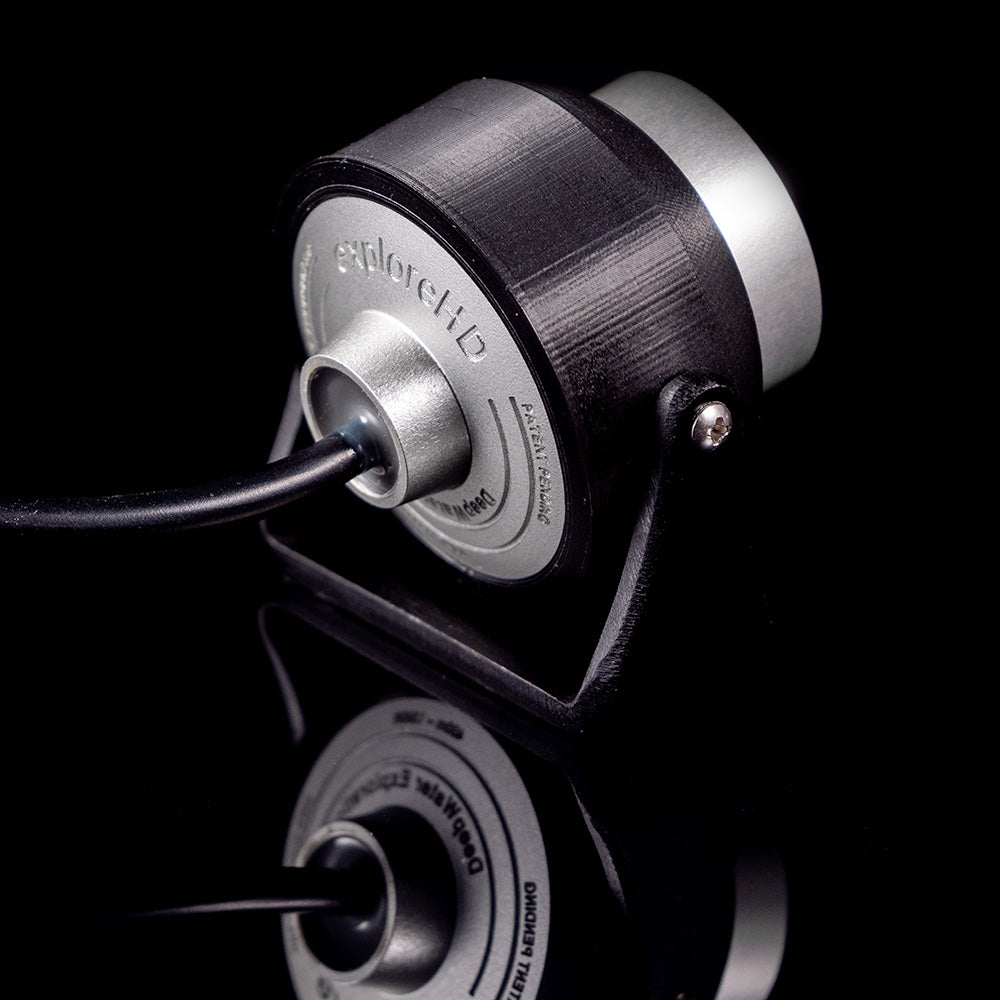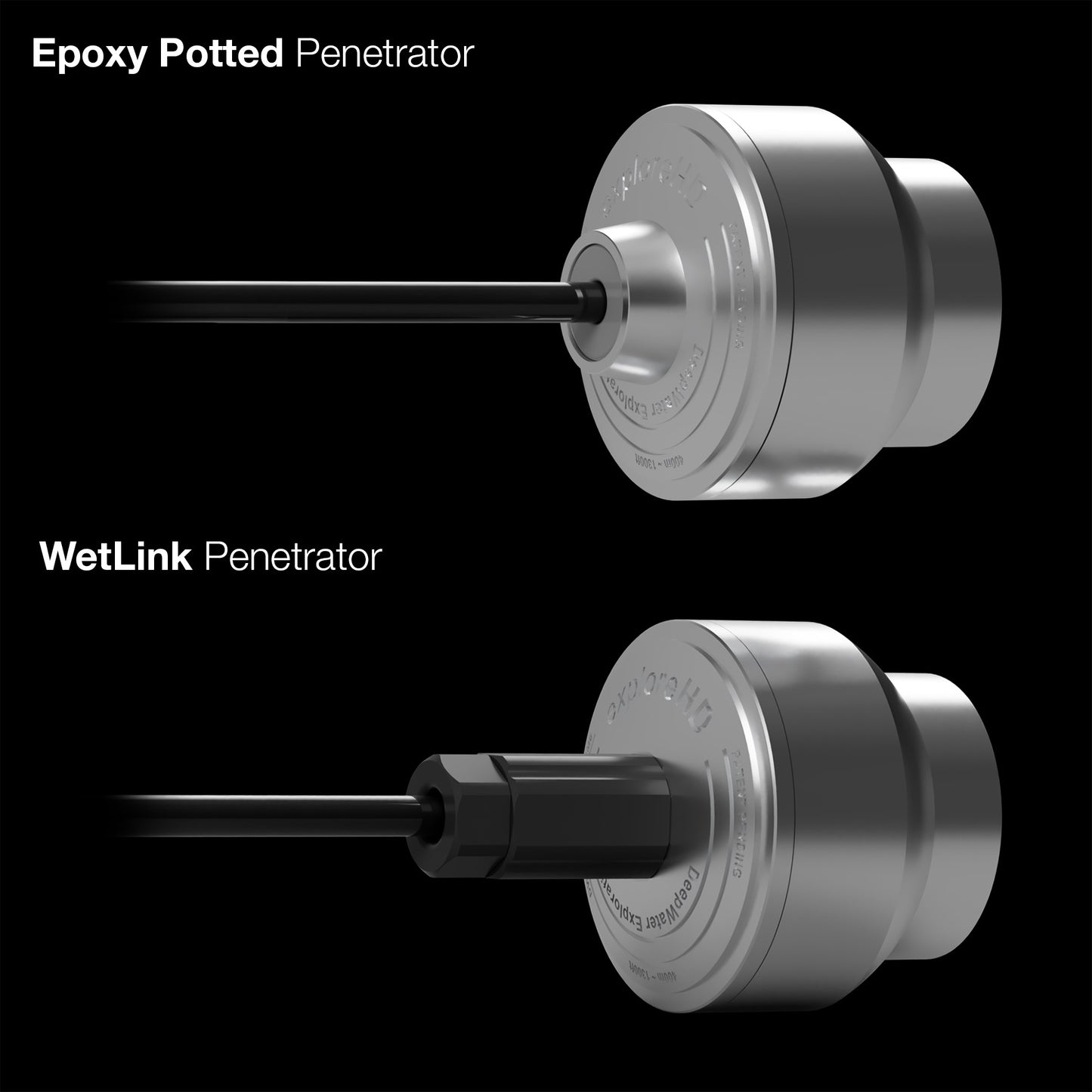 HIGHLIGHTED FEATURES
Learn about the unique feature of this product below.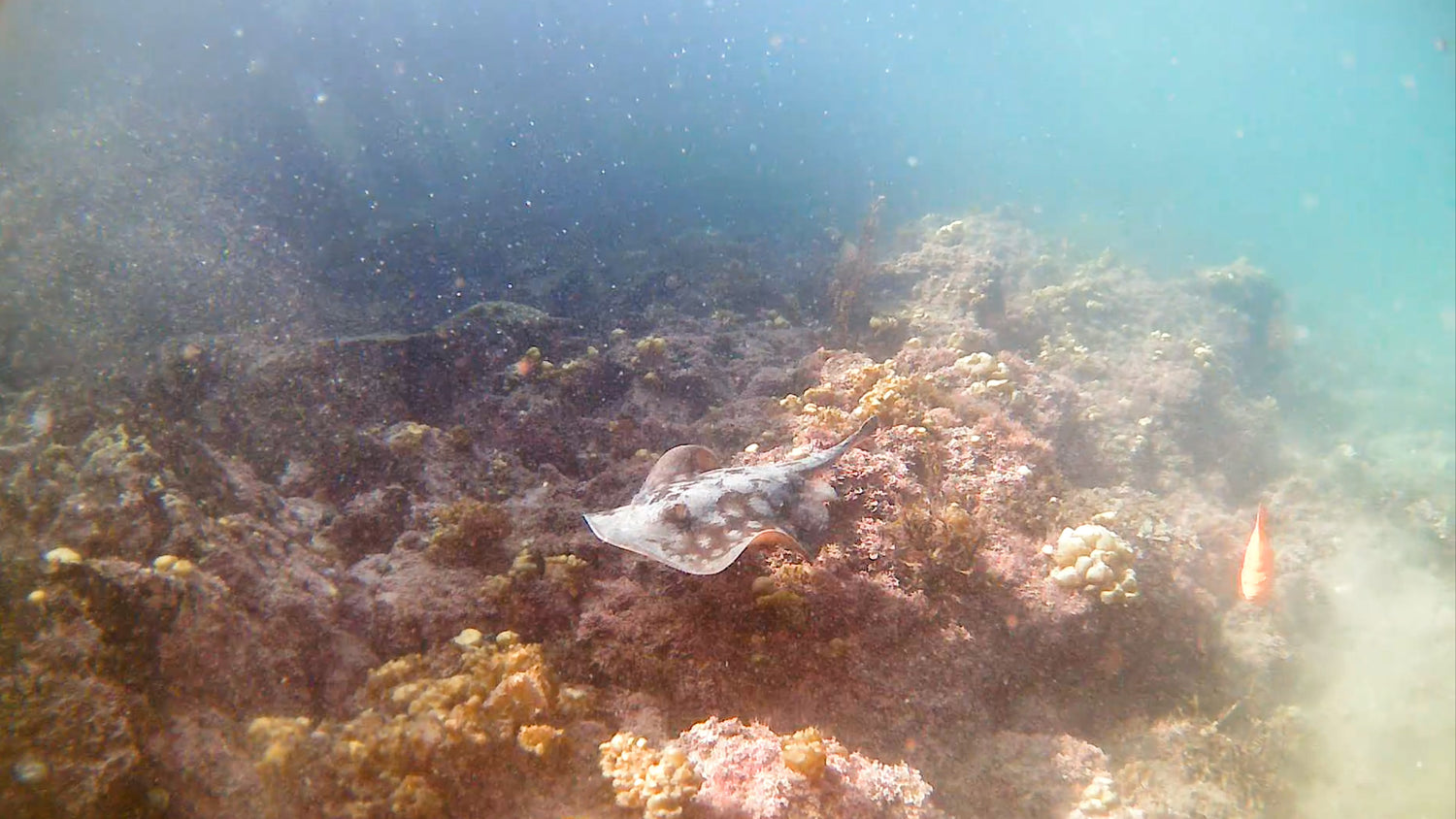 HIGH QUALITY IMAGE
With the combination of a modern Sony sensor and a state of the art image processing software, this camera provides a sharp, clear image, even in low light.
View Sample Video
MULTICAM AND COMPUTER VISION CAPABLE
With built-in H.264 compression, up to 7 cameras can be connected and streamed in HD using a single-board computer like a Raspberry Pi or Nvidia Jetson while retaining quality and low latency. We provide open source software with thorough documentation for streaming capabilities.
Additionally, because our camera can be connected directly to a single board computer, we are the first subsea camera to be computer vision capable out of the box. No additional adapters or converters needed.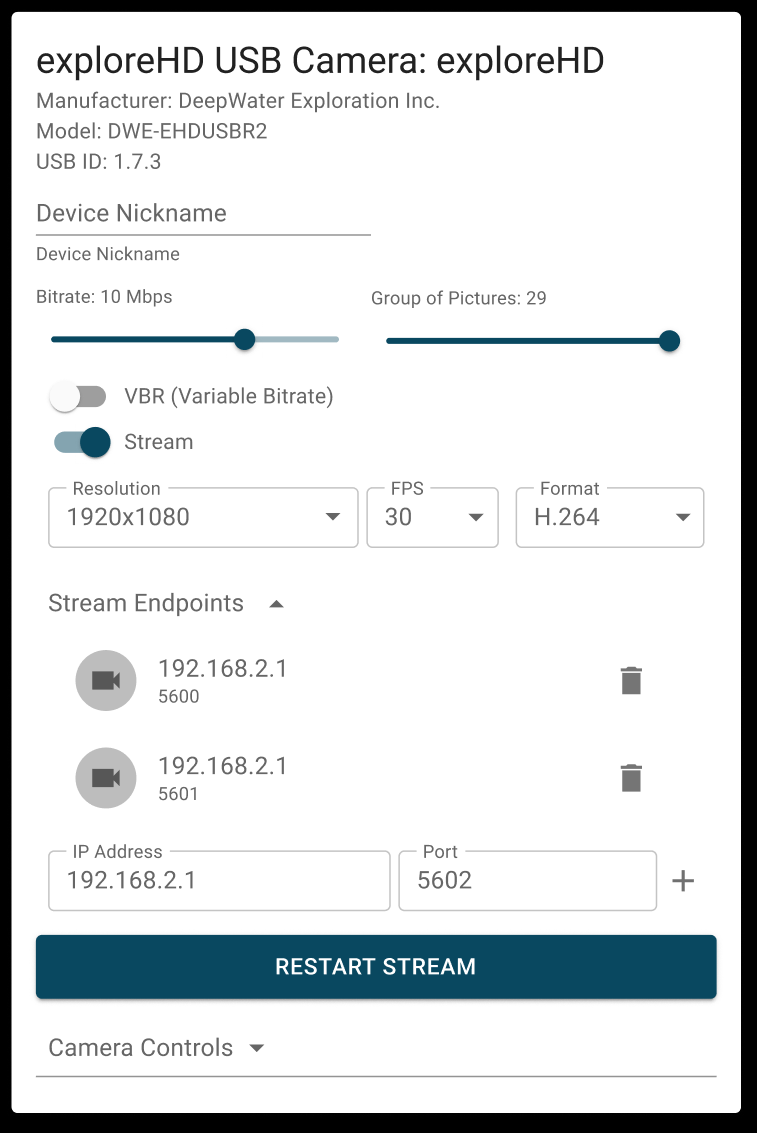 DWE OS PLUG AND PLAY
Turn the exploreHD into an IP camera with our easy to use plug and play software. Adjust settings such as bitrate, compression format, streaming option, and more! Can support an infinite amount of UDP camera streams with automatic port selection.
Learn More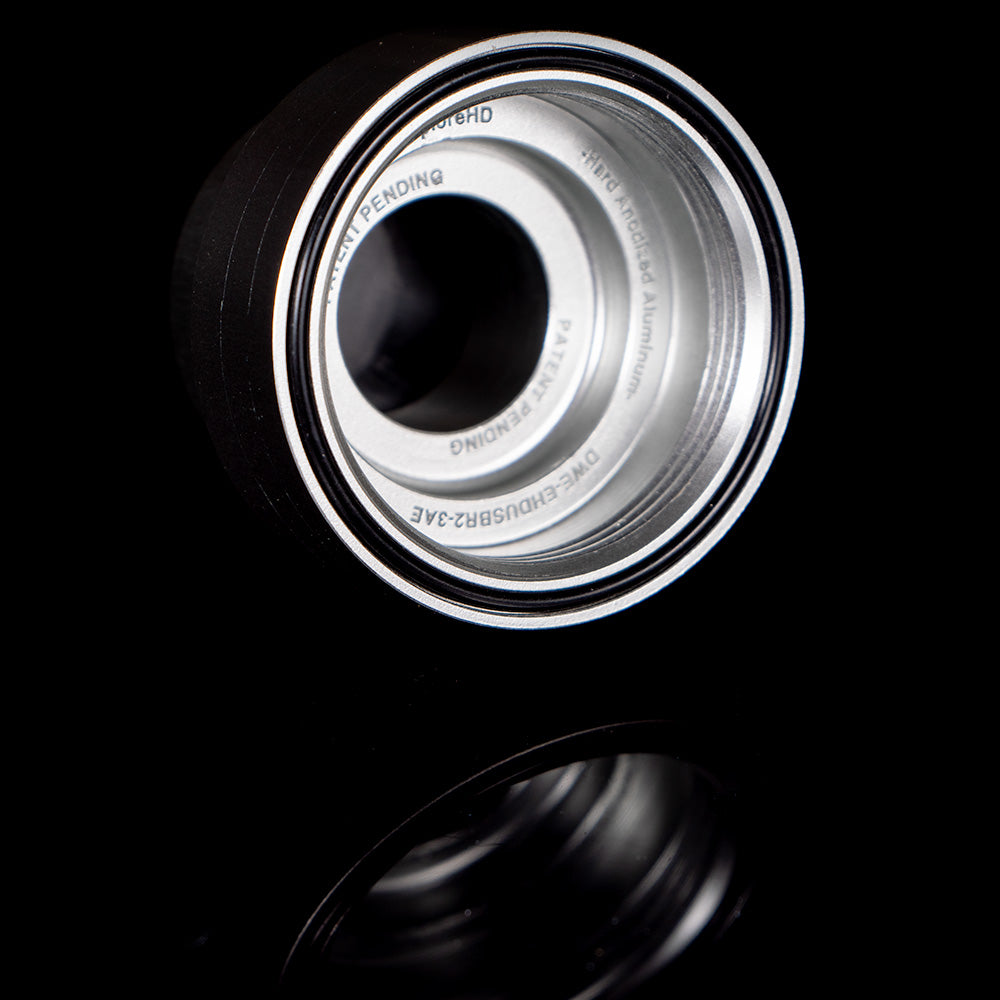 HIGH DEPTH RATING
This camera is housed in a durable, anodized 6061-T6 aluminum case that is water-resistant to depths of 400 meters, making it suitable for many marine applications throughout the Photic zone.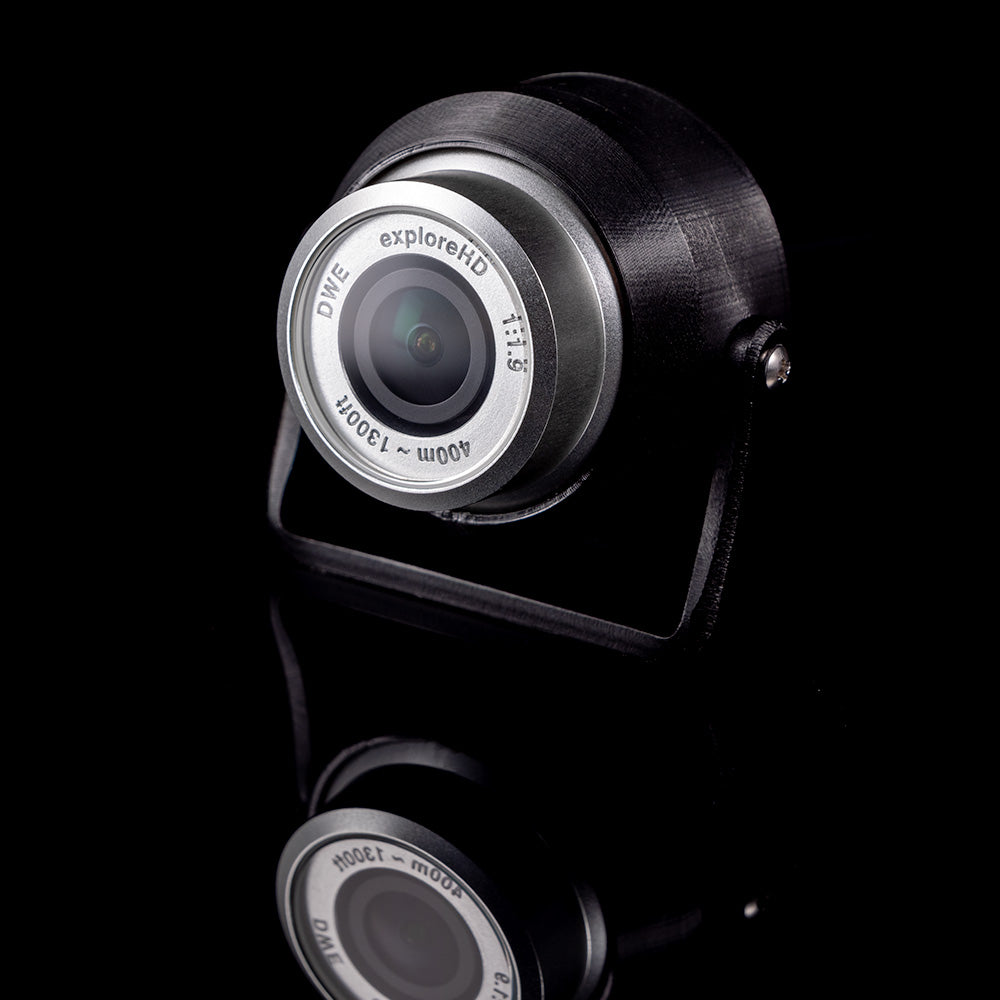 BECAUSE BIGGER ISN'T ALWAYS BETTER
This camera features a novel patent-pending housing, allowing it to be small despite its high depth rating. Each unit weighs less than 80 grams and has a maximum diameter of a mere 4 centimeters. This makes it great for getting the perfect angle while operating your ROV/AUV.

ADVANCED IMAGE PROCESSING
Our advanced image processing ensures that the camera obtains outstanding color science even in tough underwater situations thanks to the use of Artificial Intelligence. It also provides a very sharp image with outstanding dynamic range and low artifacts such as aliasing and moire.

See our TrueColor Technology in Action!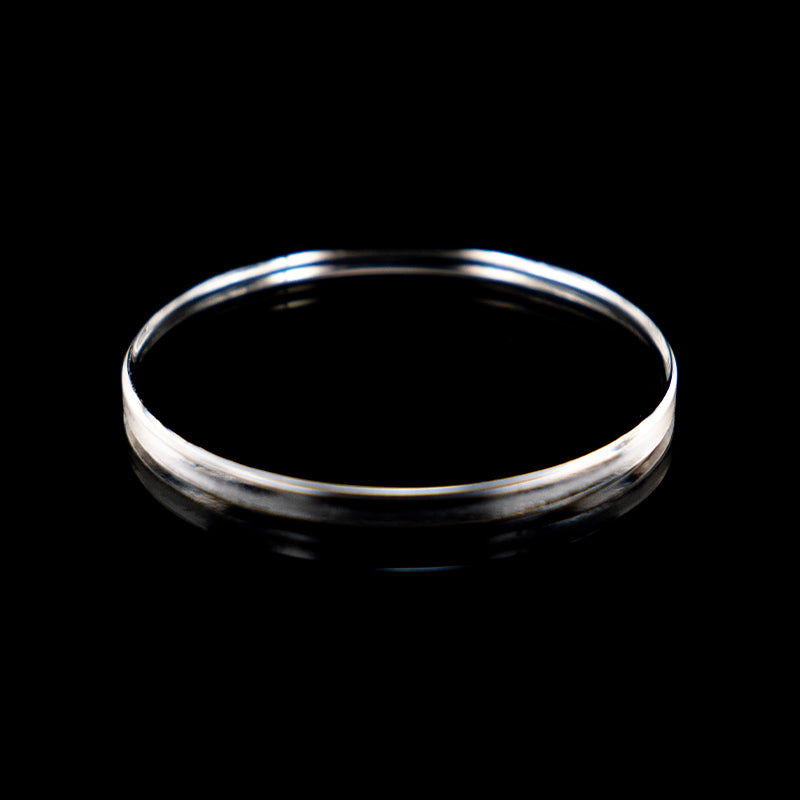 SCRATCH RESISTANT GLASS
Our front glass element is made from quartz which has a Mohs hardness scale of 7. This glass element will resist scratches to most materials and can survive a pressure of over 1700 PSI.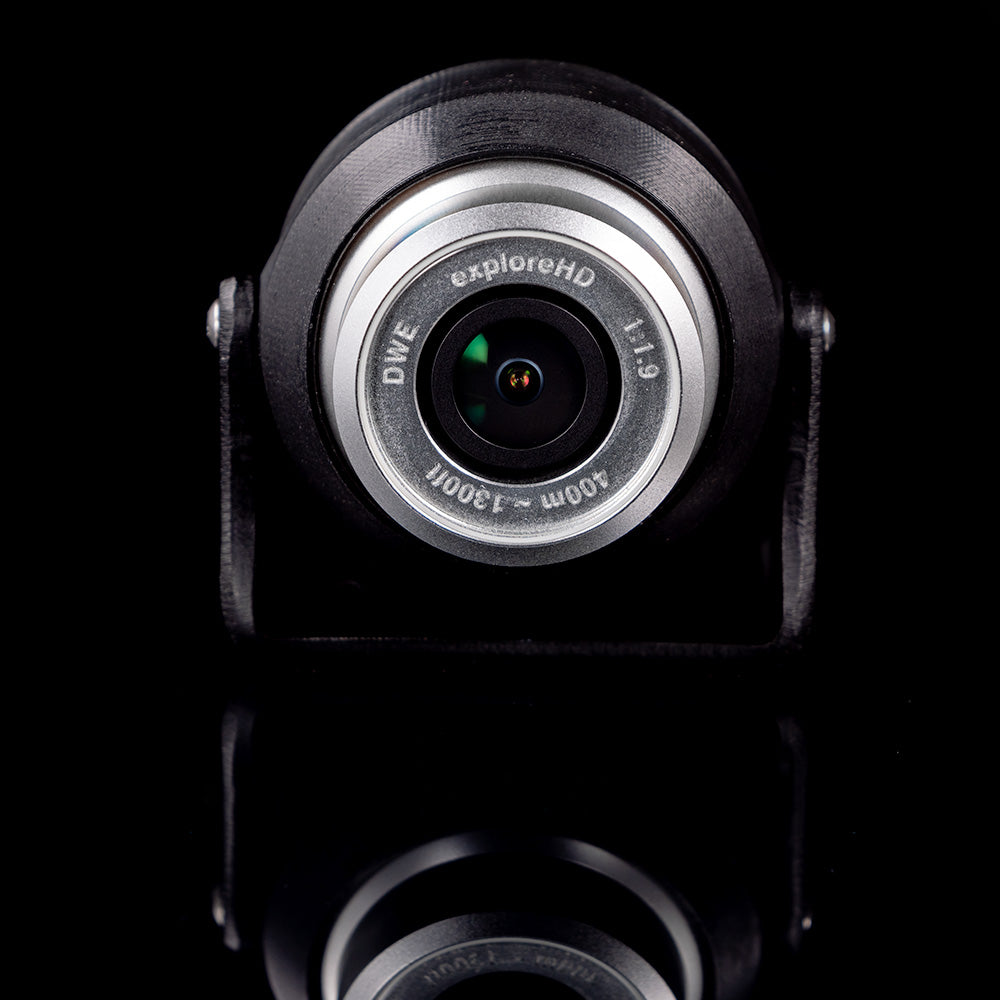 QUALITY OPTICS
The optics on this camera are specifically designed to reduce distortion, vignetting, and chromatic aberration while maintaining superior sharpness even around the edges.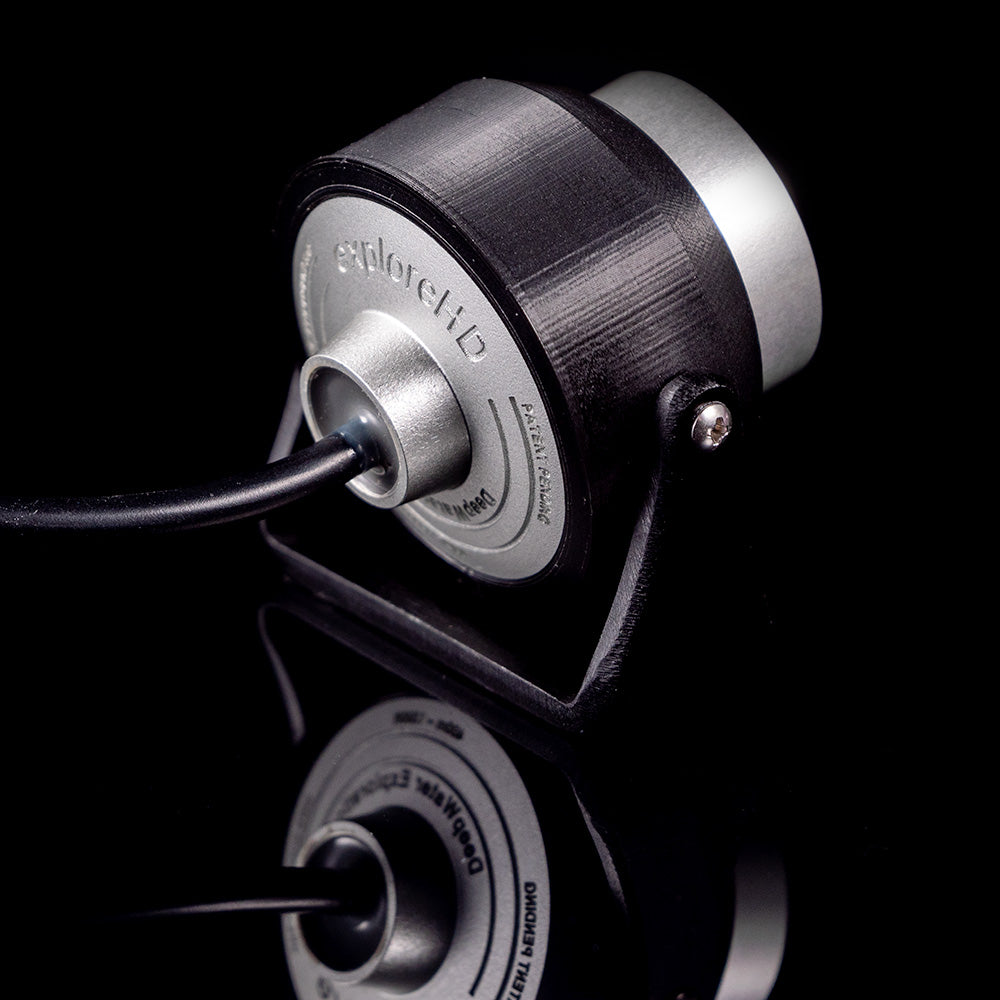 MOUNTING OPTIONS
With our included camera case, the mounting possibilities of this camera are simply endless. Easily mount this camera on your next ROV/AUV even at odd angles.